"Find Your Real Voice"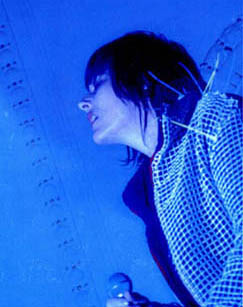 This Voice Opening & Tune-up Technique is
perfect for Singers of all Styles.



When you come into your voice/body instrument, breathe correctly and know where the power comes from, it gives you an amazing freedom to sing into your cathedral and find the ultimate playground to express your hearts desire.

Working with this technique, you can then sing your story from the heart, create dynamics or make the most delicate sounds. Dolli also trains singers for "live performance" and coaches singers in the recording studio to achieve the optimum long lasting "real" performance. Always starting with the tune-up of the voice/body instrument first. This gives you the freedom to "not" be thinking of your voice when you sing!

Singing Tune-up includes:
1. Stretch and Strengthening exercises bringing you into your body
2. Identifying and Opening the Voice with the balance of breath and
power correctly
3. Lifting and Opening the Gate through the Center
4. Placement (adams apple down) Tune-up the ladder scales giving
innate knowledge that you put your voice where you choose.
5. Performance skills for stage and recording studio.

Dolli has extensive experience working with Singers for Stage and Theater. Also working with recording artists to produce albums and learn performance skills that connect with there own special style.


*** Click here to listen to songs by some of my singing students ***





*Voice Student Stories:


"Dolli is a gifted and inspiring teacher who demands her students to connect with the authentic self and sing from that place. Her methods engage the entire physical body as the vocal instrument and focus the breath, sound vibration and visualization to expand the instrument to it's greatest capacity. I have applied the gifts and insights I received from her to both my singing and dancing and have found them profoundly helpful. Like all great teachers, Dolli addresses more than scales and exercises, she provides a path for self exploration."
Alison Clancy Singer/Songwriter and Dancer (New York, USA) www.alisonclancy.com




**********************************



"Dolli Melaine showed me how to use my voice in a very challenging but playful way. She was the perfect guide for an amazing physical and mental trip through my whole body, with the destination to locate my voice and to experiment and play with it in a new and unique way. It gives me a lot of confidence to have the privilege to know how to use this unique technique of Dolli Melaine's. It's a real valuable secret, now open to all who really want to bring their highest vocal potential out in an effective way."
Eugene Ziegler, Singer and Graphic Design Artist (Vienna, Austria)



**********************************



"Dolli's voice lessons have changed my life. The more lessons I took the closer I came to know my real voice and who I really am. I have learned to breathe, have good posture and to feel the voice in different parts of my body. How to control movements with my stomach and then again to let go of the control and enjoy the freedom that comes with that. Dolli is able to demonstrate remarkably well her teachings and she makes me always "feel" what she wants me to learn. This has made it possible for my body to remember how to be natural and relaxed again. For me Dolli's way of teaching is a combination of physicality, psychology and spirituality."
Sanna Jauk, Singer/Songwriter and Sound Healer (Vienna, Austria)
www.myspace.com/sannapirita



**********************************



Check out a few of my amazingly talented students: Pollard Berrier, singer/songwriter with "Archive" a truly great band from London with a new album out and playing large venues across Europe. check it out: archiveofficial.com Andi Fraenzl (Vienna) lead singer of Bauchklang a remarkable Austrian beatboxing group. www.bauchklang.com Dolli Melaine (Vienna, California) passionate, unique singer/songwriter, created many songs with the top electronic musicians in Vienna. www.dollimelaine.net Cataleya Fay (Bavaria) beautiful pure voice and an inspiring songwriter. www.cataleyafay.com Alison Clancy (New York) a eclectic singer/songwriter and dancer. www.alisonclancy.com Molly Allis (New York, California) singer/songwriter...animated video artist extraordinaire www.mollyallis.com Mia Legenstein (Vienna) sound design, composer, vocal artist www.sieclelibre.at Rael Witter, she came to me when she was 14 and we are working on creating an album of her original songs. She sings, writes the lyrics and plays the guitar. A very special talent to look out for! www.myspace.com/raelwitter *Kerstin Steiner and Jonnie White singer/songwriter's of Skyside (Vienna), www.myspace.com/skyside. Grace Tea poet vocalist extraordinaire from Nevada City, California www.myspace.com/gracetea. Florian Zack, singer/songwriter, musician in Vienna www.myspace.com/florianzack. Dylan and Bluebird of "Lasher Keen" a unique sound from the Tree Troll Folk of Northern California. www.lasherkeen.net and many more!