Cataleya Fay ~ Singer/Songwriter, Performance artist (Vienna)
https://youtu.be/kCsSa_aNpFY

Cataleya Fay - Taste Of God (new original, pure & acoustic)





This song is available on Cataleya's third album "Pure - Songs, Sounds & Spirit". Also in a very pure version. This version here was recorded at home in her ...




Pollard Berrier, ARCHIVE (London)
https://youtu.be/IJ8LzuAAo18

Archive - Live in Athens - 13 Dangervisit




Ishaan Reyna (Los Angeles)
https://youtu.be/6eyKnZDpD5I

ISHAAN REYNA - WICKED GAME (OFFICIAL VIDEO)





A cover of Chris Isaak's "Wicked Game" as performed by Ishaan Reyna. @ishaanreyna (www.ishaanreyna.com) Music Produced by Tom Diesel (www.iamtomdiesel.com) F...

Andi Franzl (Bauchklang) Vienna
https://youtu.be/BODnEUh-nUw

Bauchklang - Rhythm of Time





Video by Andi Winter (winter@siluh.com)

Alison Clancy ~ Singer/Songwriter, Dancer (New York)
https://youtu.be/CGlqXZRTRkE

Alison Clancy - Loving You





vocals/piano - Alison Clancy, cello - Chris Lancaster, drums - Molly Allis, directed by Nicholas Darcy Atkins www.35pictures.com

Florian Zack (Vienna)
https://youtu.be/Q-59Rvz8n0Y

Florian Zack & Band - Ka Auto - feat. Gitta Saxx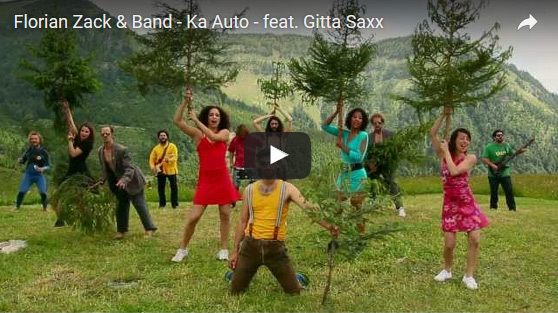 Musikvideo zur Single "Ka Auto" vom Album "Auf und Davon" (erscheint bei Wildwechsel/Universal im Sept 2011). Idee und Konzept und Musik Florian Zack; Specia...

Dolli Melaine with Markus Kienzl - video, Markus Kienzl, Martin UKO, (Vienna)
https://youtu.be/XJCfyKu57MI

MARKUS KIENZL feat. DOLLI MELAINE - Roller Coaster Baby





Music written, composed and produced by Markus Kienzl @ SSP-Studios for Sofa Surfers Productions. Vocals written and performed by Dolli Melaine. Video produc...

X Lovers (Los Angeles)
https://youtu.be/Wh80iMifczU

X Lovers - Believe ft. Max Mann (lyric video)





B E L I E V E : accept (something) as true; feel sure of the truth of. video: Adam Verhasselt dronography: Luke Ericson SOCIALS: website: http://www.xloversm...